Ready for the cloud?
Cisco Webex Contact Center brings your business the innovation, flexibility, and agility of the cloud with the security and global scalability you have come to expect from
Cloud
Cloud contact center gives you improved agility, flexibility, scalability, security, capital efficiency, innovation, and customer success.
360° customer journey analytics
Cross-channel and cross-system analytics offer insights into every stage of your customer's journey on your cloud and on-premises contact centers. With this knowledge, you can optimize contact center operations for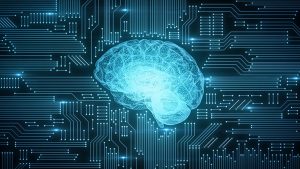 customer acquisition, retention, and satisfaction.
Omnichannel
All of your customer interactions, including voice, email, and chat, are unified, thus providing a seamless experience for your agents. During every interaction, your customer's cross-channel history is displayed so your agents can deliver more personalized customer experiences.
Predictive analytics-based routing
Customer and agent matching uses big data analytics to understand your customer's journey to date, predict their needs based on the stage of their journey, and match them with the best available agent to meet that need and deliver the best business outcome.
Cognitive and intelligent
Want to minimize agent workload? Provide your customers an intuitive chat BOT self-service option, with seamless transfer to an agent chat, or voice or video call when needed.
Expert collaboration and communications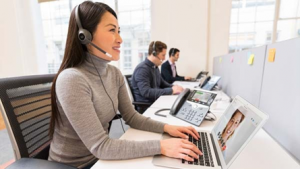 Built-in voice and chat collaboration with other agents, managers, and subject-matter experts helps solve difficult customer issues, improve your first-contact resolution rate, and makes for happy, satisfied customers.
Seamless application integration
Improve first-contact resolution by embedding contact center functionality within the business app experience. Improve agent productivity and remove the chaos of app switching.